This is my first true post on these forums. I normally post on another site. So why am I here? Well I'm new to the Legends shard and didn't know that all pvp related topics for that forum needed to be posted in the pvp thread....
Since I write with more than board pvp'ers in mind, I thought I'd post here to see what kind of reception my stories might recieve.
BTW - the below battle occured on Legends
_________________________________________________________________
Had a ball last night with all the fights. It started like this…
'We've got the star room!'
Go team!!
Ummmm team…?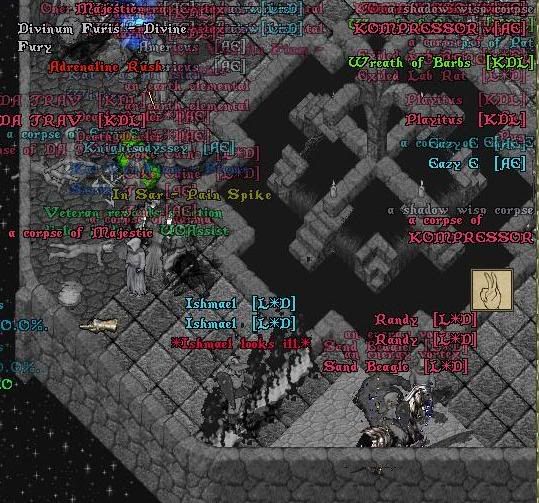 Once we were down, AE and L*D continued to fight while while us ghosties munched popcorn and made bets as to who would win.
OK so we didn't munch popcorn or make bets, we ran around looking for a res. Hmm…. No res's for us on the bridge…
But we did get a res further in the dungeon, which led to some very good small group fighting. (please ignore the black and white pics… ummm video problems…)
A guild member was kind enough to ummm… fix my video problem. He died moments later leaving me invis'd in the middle of a battle between BOSS and L*D.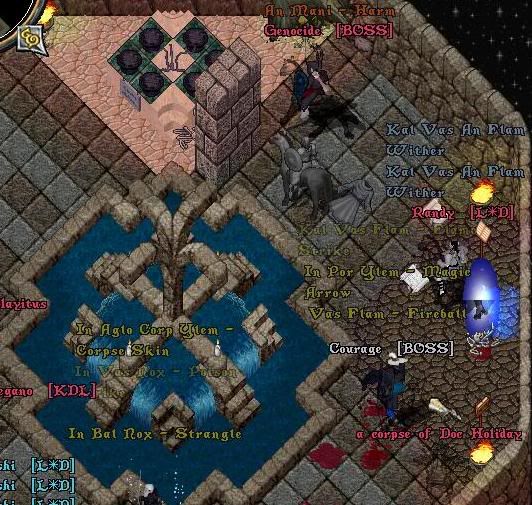 The battle migrated from Terra Keep to Deceit. (There's a teleporter in the back of Terra that leads to Deceit for those of you who are wondering.)
I was having video problems again… a wandering healer helped me out. But one of my guild mates (my own GM!!) was running for his life and ran right by me. He kept going but every one of the L*D chasing him stopped to say 'hi' to me before taking up the chase again.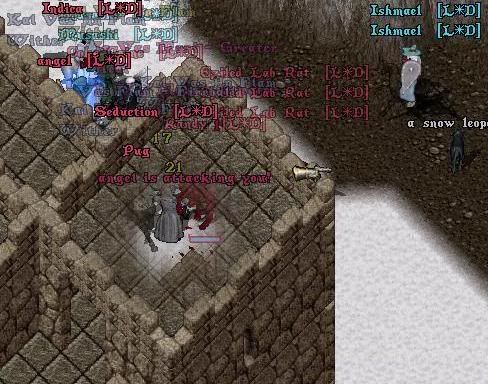 Hmmm... video problems again...