The city of Toad Town was established in the fall of 2009, which includes many great members. Over the years, Toad Town has been the host of a merchants fair, two consecutive Rares Festivals, and many player-ran events geared toward bringing the community together. Toad Town's recent addition was the Toad Town Auction, hosted by Alexander. On August 18th, 2013, the Toad Town Auction house opened it's doors for the first time with its Grand Opening which brought over fifty participants, billions worth of event rares, and a night of enjoyment!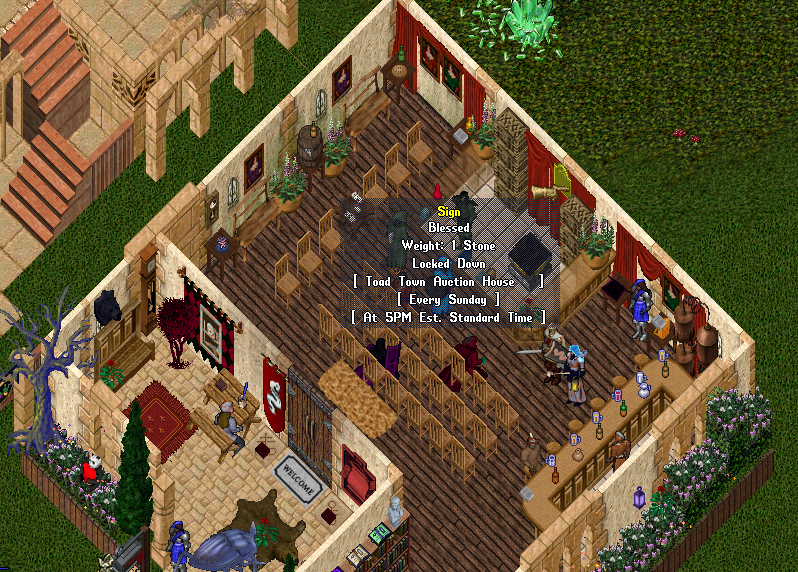 With the recent conclusion of the 16th Toad Town Auction, Alex has opened up a new form of entertainment for the public to enjoy. Many attributes make up the production of the auction, such as: Lottery, High-end items to be auctioned, secret 'visitors', Audric's generosity, and also holiday sanctioned events. Alexander has also graced us with a little recap of last weeks auction.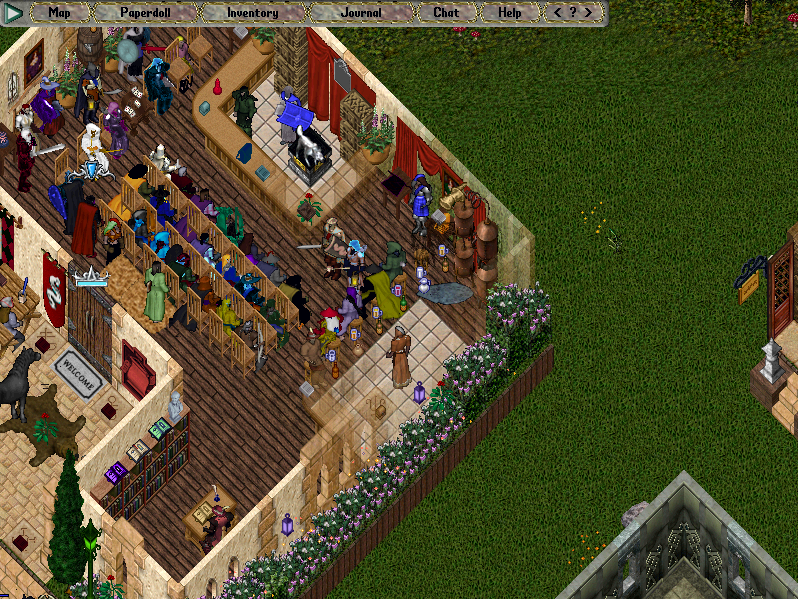 "I am thrilled that so many are able to attend the Toad Auction, it brings great joy to myself knowing that I can host a public event for the community to enjoy. I was honored to have Kahlan of Pacific attend the Toad Town Auction and to participate in the mini-events we hosted. Last week was a blast for myself, as well as those attending. The ambiance of the crowd was just exciting and it made everything seem a thousand times better, with the tavern-like bar and many great items for auction.I thank everyone for taking the time to attend the Toad Town Auction and hope to see many there come next weekend."
Check out these other awesome offerings! Every week there are great items in the TT Auction! It's like a box of chocolate, ya never know what yer gonna get!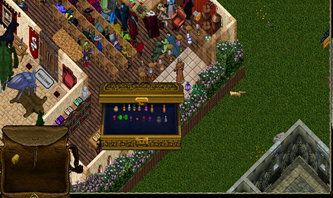 There were too many auctions and not enough time to remain organized it seems. Parchments and quills everywhere.... ink in my hair for Pete's sake. And well next to no help from the home office. So it is up to me, Kahlan, to beg and plead for help. Please, you guys, you know you go to events... you know that your point of view is better than most. So share it with all of Sosaria, become a reporter for UOForums. Any questions please don't hesitate to ask me!