*Kahlan finds herself traveling again, weak and weary but putting in the leg work. Hoping the company covers the massive amounts of potions she needs just to travel these days. Luckily, when she visits this shard she has a nice warm bed waiting for her. Compliments of Ava the Glorious One of the Pacific Guild R3. One this day since there is a festival of sorts happening far away near where her boss lives in point of fact, she feels quite happy to be back here. After a few hours of shut eye and massive amounts of coffee from her glass mug, she endeavors out to see what there is to see at this "Toad Town" auction.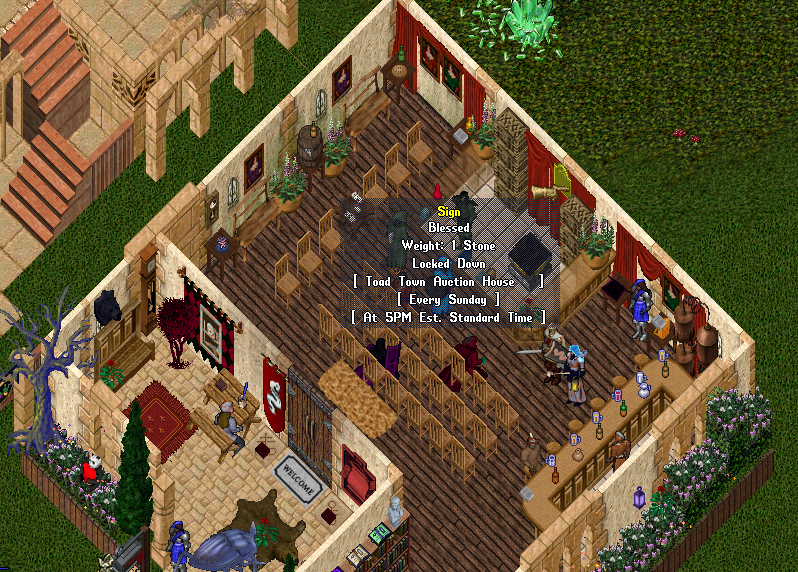 Arriving early she had a chance to look over the place, suitable impressed, especially taken by the tree she herself once owned one of... she quickly made her way to the bar, thinking "this is a good spot to sit. I can see all the action and get toasted to boot".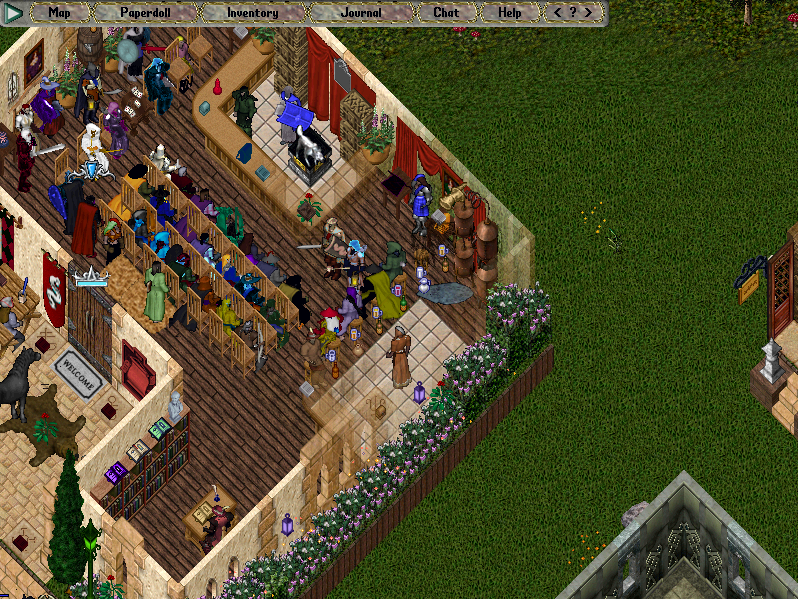 The home quickly filled up and the items were great. Notice the shiney ethie on the auction block? Kahlan was pleased that she was actually able to win an item, he rich friend was there, since Lord Chaos doesn't pay all that well *giggles* and definitely doesn't pay for her rose obsession! She in fact became quiet drunk here at Toad Town and talked to some strange dude at the end of the bar passing out free gold checks. At least it was enough to cover her bar tab and an escort home... Drunken beetle riding is apparently frowned upon by the local militia there. Sadly when she came there again on the 16th there was no auction because the UO gods were meddling in the affairs of Sosaria yet again... so until next week!