The City of Britain is a new community project designed to inject life back into the role-playing community of Europa. With the unofficial death of many guilds, and many struggling, this project allows past enemies and old friends come together and role-play together in a different environment.
The rule set in the City of Britain is different to anything you may have played before - we're stripping the game back to it's basics, back to when it was arguably at it's most enjoyable.
http://www.uoforums....ect-rulset.html
The project is two weeks old and already we have daily activity through all hours of the day, and at peak time we've consistently witnessed double digit player numbers. This was proven last week at our first market where we had around thirteen guild members on through the event. When have you last witnessed numbers such as that?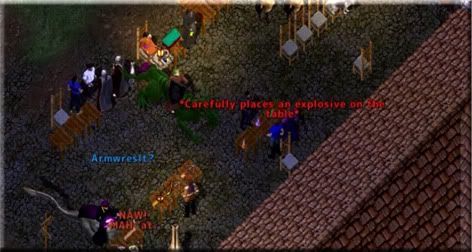 Our forums can be found here -
City of Britain CoB - Ultima Online Forums
- So give them a quick read and decide if this is the right choice for you.
If you're interested in joining, or just enjoying our company, then you can find us at most hours through the day around the West Brit Bank area. We look forward to seeing you.