Attention, Roleplayers! Announcing the Baja Roleplaying Community Gathering.
By WarderDragon [BRPA]


Greetings, Citizens of Baja!
The Baja Roleplaying & Event Alliance [BRPA], in conjunction with our numerous friends and partners in crime throughout this shard and others, would like to invite you to our first annual Roleplaying Community Gathering. This will be an out-of-character meeting, meant to facilitate an open and friendly dialogue on how we as a community might advance our interests and better the roleplaying playstyle on the Baja Shard. All are welcome to attend, Roleplayer and Non-Roleplayer alike. This would be a great way for new and interested individuals to learn more about our shards roleplaying alliance, and get aquainted with our growing community.
Date:
Friday, April 3rd.
Time:
6 PM PST, 9 PM EST
Location:
Castle Britannia. We will be meeting in the Royal Council Chambers. In the event that we have problems, we will relocate to the Dawn Malas Outpost just outside Umbra's Western Gate.
We will start the evening with:
- An introductory speech by Nicholas the Old (WarderDragon).
- An introduction to our Allied and Community Guilds.
- A chance for visitors, especially those interested in roleplaying and our community, to briefly introduce themselves.
On the agenda:
- The New Spring: A New Storyline For A New Era?
- Preserving Our History: The Kingdoms of Dawn, Avalon, and Lumaria.
- Doing What We Do Best: Helping Our Event Moderators and Our Community.
- Loyalists & Partisans: The Casca Question? Who Plays What Role?
- Roleplaying Tavern Nights. When? Where? How?
- The Grand Opening of the Dragons Breath Tavern (Dawn).
- The Grand Opening of the Tepid Tengu Tavern & Inn (Lumaria).
- Sleath Shall Give Them Blood, And They Shall Love Him For It: The Dark Tower Gladiatoral Games.
- The Black Mass: Ressurecting An Old Tower Event.
- Rise From The Abyss: The Tower of High Sorcery Introductory Event.
- The Tower of High Sorcery Grand Opening Ball.
- Hawking Our Wares: Preparation For Next Months Bazaar.
- Moooooooooo!: Skara Brae's Tamer Auction.
- The Running of the Ostards.
- Ug Dere: Talk Like An Orc Day.
- Sorcery, Alchemy, and Ressurection.
- The First of May: Spring and Summer Ball.
- UO Roleplayers Spring Community Summit.
- UO Roleplayers Spring/Summer Cross-Shard Tours: Baja, Pacific, Siege Perilous, Lake Superior, Chesapeake, Europa, and Atlantic.
The agenda is subject to change, as we might not have time to hit every major discussion point on the first meeting. If you cannot make it to this gathering, there will certainly be more in the coming weeks, and we'll change up the time so that everyone has an opportunity to attend.
Better late than never, I suppose? Eh, WildStar? *Grins*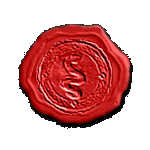 WarderDragon (Nicholas the Old),
The Baja Roleplaying & Event Alliance [BRPA]
The Kingdom of Dawn [DWN]
The Dawn Royal Guard [D-G]
The Guardians of Virtue [GoV]
The Keepers of the Tower [K T]
The Ministry of Pain [-+-]
The Dark Tower [DT]
Lumaria [LUMI]
The Malleus Maleficarum [ ][ ]
The Lost Order of Asha'man [L*A]
The Sierra Cascade Trading Company [S#C]
The Citizens of Old Trinsic [TRIN]
PaxLair [PAX_]
The Crest of Courageous Hearts [*CH*]
The Twilight Fellowship [T.F]