Welcome to Ultima Online Forums
Register now to gain access to all of our features. Once registered and logged in, you will be able to create topics, post replies to existing threads, give reputation to your fellow members, get your own private messenger, post status updates, manage your profile and so much more. This message will be removed once you have signed in.
Login to Account
Create an Account
#1
Posted 13 March 2009 - 11:01 AM
The Guardian Needsss You!

The Twilight Legion.

An evil faction of the Baronship Of Cove roleplaying community.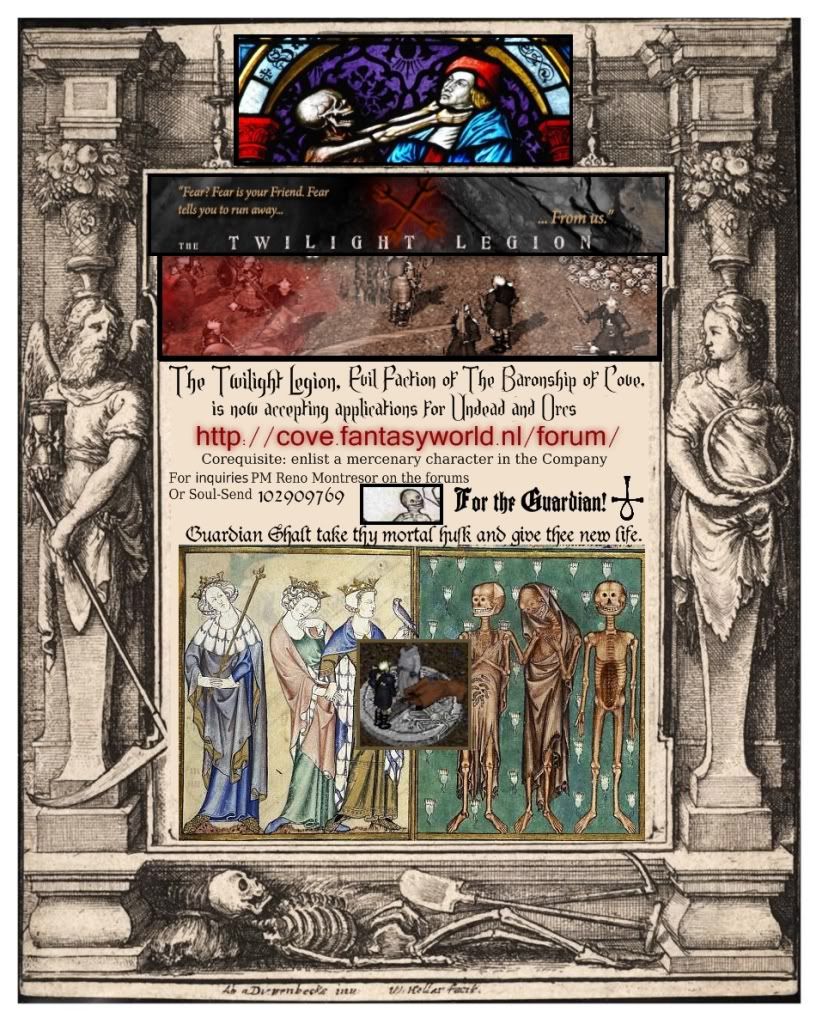 ---
---
Also tagged with one or more of these keywords: europa, evil, faction, recruiting
Ultima Online Forums

→

Ultima Online Guild Forums

→

UO Europa Guilds

→

Vesper Forums

→


Started by Anna Goodward ,

14 Aug 2015

Vesper

,

Roleplay

,

Europa

and 2 more...

Ultima Online Forums

→

UO General Discussions

→


Started by Calis M^N ,

07 Oct 2012

bioware

,

em events

,

europa

and 6 more...

Ultima Online Forums

→

Ultima Online Guild Forums

→

UO Europa Guilds

→

Europa Roleplaying Community

→

Europa RP General

→


Started by callumf ,

09 Apr 2009

em

,

europa

,

website

Ultima Online Forums

→

Ultima Online Guild Forums

→

UO Europa Guilds

→

Europa Roleplaying Community

→

Europa RP General

→


Started by Sineal Walker ,

24 Feb 2009

absolutely

,

amazing

,

europa

,

rp

Hot

37 replies
2,908 views

Ultima Online Forums

→

Ultima Online Guild Forums

→

UO Europa Guilds

→

Europa Roleplaying Community

→

Europa RP General

→


Started by Gerek Darkheart ,

05 Feb 2009

europa

,

rp

,

save

Hot

55 replies
3,806 views