Many people have always wondered how to reach this hidden part of Ilshenar. For many years it indeed has been unreachable. However, the method of reaching Lenmir stands as one of Sosaria's larger secrets.
With the only news of this isle being accessable via word of mouth, many people remain under the impression that this very untouched place remains inaccessable.
Whilst it may be reachable nowadays, it still remanis one of the least visited places in our world, and I'd largely encourage checking it out for yourself.
Lenmir was made reachable a few years ago, when Arathen Wudrin, the Royal Scout, led the Royal Guard there in the hope of restoring to power a trapped gargoyle named Garanzen who offered to help in restoring sanctity and order over the world in exchange for his freedom.
Upon reaching Garanzen, things went badly wrong as Garanzen was set free, revealed himself to be evil in nature and disappeared into Sosaria with Arathen Wudrin following in close pursuit. Neither Arathen or the Gargoyle were again, and the story is a lasting testament to the mystery of Lenmir as well as the battle between good and evil in Sosaria.
If you are to reach Lenmir, take yourself to the Chaos Shrine in Ilshenar. Next, travel through the ruined city that lies here, before reaching a cannon in a house at the far south west next to the shore of lava. This cannon quite literally will launch you to Lenmir if you use it.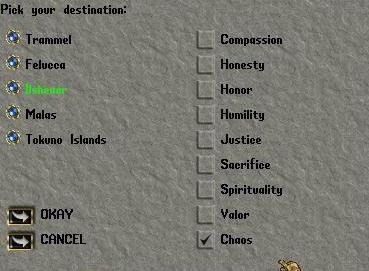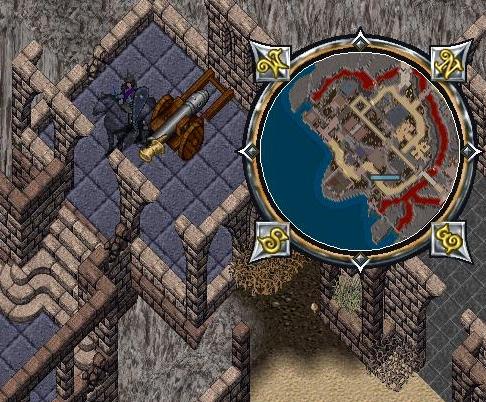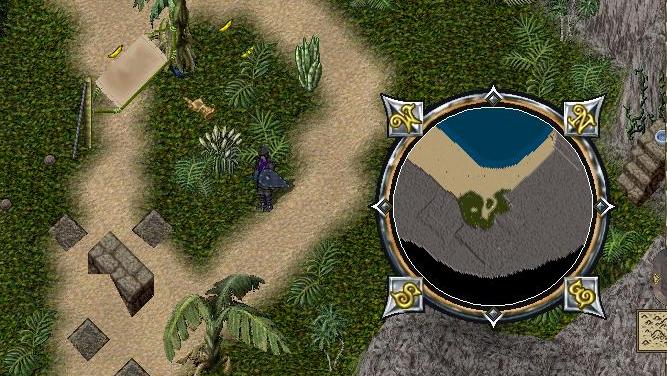 Source ----
http://boards.strati...sb=5&o=&fpart=1