Welcome to Ultima Online Forums
Register now to gain access to all of our features. Once registered and logged in, you will be able to create topics, post replies to existing threads, give reputation to your fellow members, get your own private messenger, post status updates, manage your profile and so much more. This message will be removed once you have signed in.
Login to Account
Create an Account
#1
Posted 19 April 2008 - 07:29 AM
After 3 rounds of Paroxymus....huff huff...And after receiving several face-plants...We received sweet vengence on The Slug! :laugh: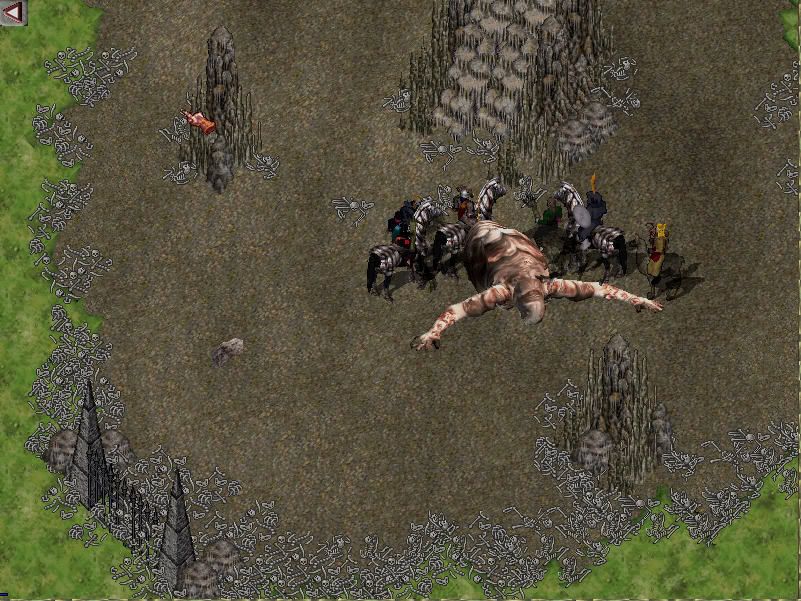 ---
#2
Posted 19 April 2008 - 07:31 AM
Did he give you anything good? Besides Sliiiiim???

---
#3
Posted 19 April 2008 - 07:35 AM
heh a sore subject that is right now...
No LOL Scepter was the best thing we got tonight. *weeps*
---
---
Also tagged with one or more of these keywords: faceplant, paroxy, takes
Ultima Online Forums

→

UO General Discussions

→


Started by mrbill ,

02 May 2008

duldrums

,

forever

,

takes

,

turn

and 1 more...

Ultima Online Forums

→

UO General Discussions

→


Started by Salem ,

17 Feb 2008

action

,

ea

,

takes

Hot

36 replies
2,812 views

Ultima Online Forums

→

UO General Discussions

→


Started by Ally ,

29 Aug 2007

downloading

,

dvd

,

kr

,

long

,

order

and 1 more...

Ultima Online Forums

→

UO General Discussions

→


Started by Guest_Chris_* ,

02 Jun 2006

inu

,

takes

,

week