Our day began routinely enough, waiting in Lord Elrond's library in Rivendell for instructions. When his conference with Gandalf was concluded, Lord Elrond bade us travel west and assist his sons in discovering the source of the Dread slowly spreading through the Trollshaws.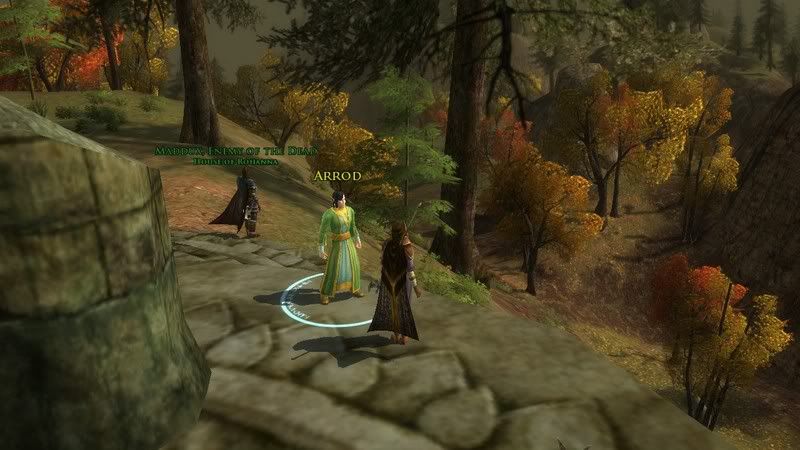 On our way to assist Elrohir and Elladan, however, we came upon a love-struck elf who begged our assistance in finding and delivering a love token to his chosen one, his own duties to Rivendell requiring him to remain at his post. I was sympathetic with his plight and agreed to help him. Maddux, however, stood apart grumbling about our wasting time delivering love tokens while the Witch-King of Angmar strengthened his forces and there were war-profits to be had. As I agreed to help this lonely elf, I heard Maddux mumble under his breath, "If DiP finds out about this......" The rest of the utterance was lost to my ears, perhaps for the best.
Our search for the lover's Token, which was to be a perfect mauve lily, took us through a den of wolves where the Dread was so intense that we dared not drop our weapons....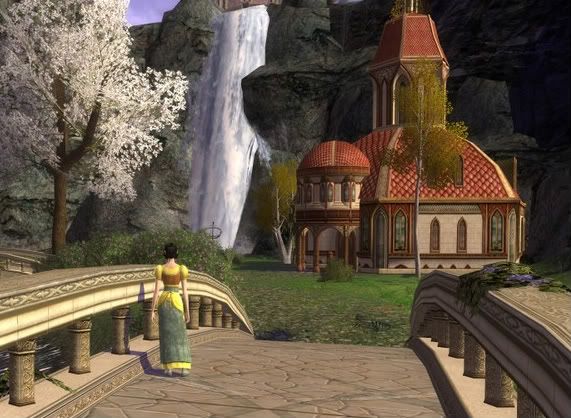 And on to the ford of the River Bruinen, where the hobbit Frodo had recently encounterd the Nazgul. In the marshes along the banks we discovered a stand of lilies, among them one of exquisite perfection.
We delivered the love token to the maiden at the camp of Elrohir and Elladan, but unfortunately it was rejected by the elfmaid. The day did not end happily for love.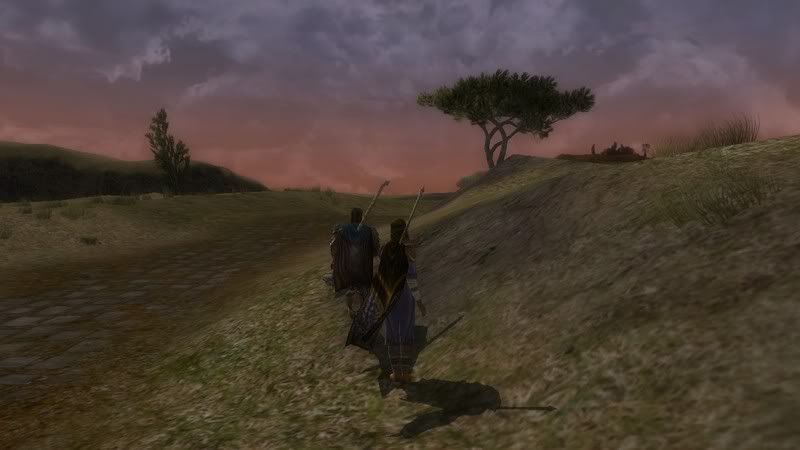 Or perhaps it did........ Maddux and I watch the sunset before finding our own camp for the night.