Posted by
Draconi
on
UO U.Hall
Some quick notes:
* The military has established stronger fortifications throughout the southwest side of Magincia
*
Royal Archers have been recalled from the city! Citing traitorous actions, the military has brought them down from the front lines!
* Reinforcements are expected to arrive over the next few days
* The moongate is going to completely destabilize: stay tuned.
Also, our latest intelligence has discovered a pattern to the invasion.
Defeating the areas in order seems to yield the greatest results.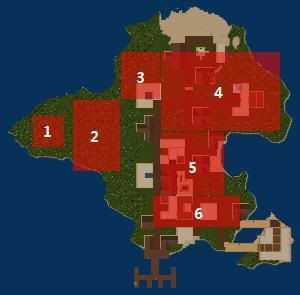 Tim "Draconi" Cotten - UO Designer - EA Mythic
___________________________
** Draconi added order clarification from a question by Chad Sexington



Hm.
Isn't that reverse order?
Would seem to make sense to push the monsters back towards the gate instead of defeating the monsters from the gate while the town burns.




Unless... that's the plan. For the greater good!




Ah, right, should've clarified. Go in reverse order!




Tim "Draconi" Cotten - UO Designer - EA Mythic