I have to admit, the Horde must be learning from their mistakes. They've gotten better, or maybe we've turned too blood thirsty and lost site of the objective. After a few battles ending in their favor even though the number of their dead tallied 10 times more than ours, I decided to watch the flag instead of fill the Gulch with orcish blood. There must have been a good battle outside tonight, but I'll sit and keep a running tally while I wait for the next orc or undead to attempt to take the flag.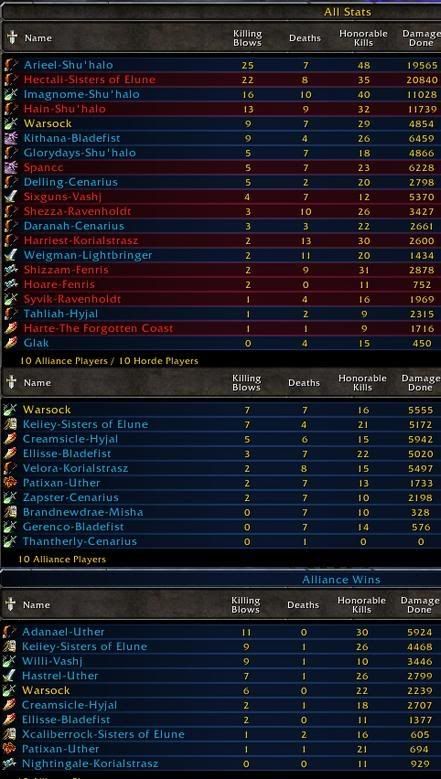 Wasn't my most glorious of days, but it got the job done. I noticed a letter was waiting for me in my mailbox so after getting some repairs done I check to find an anonymous package with a note. The note read "Congratulations on the 1000th!". I didn't understand at first, then it dawned on me.
I was impressed at what was in the package, but truth be told, I was a little disappointed, it had little value to me. So I decided to see how much everyone else thought of it's value. I wasn't too disappointed afterwards.